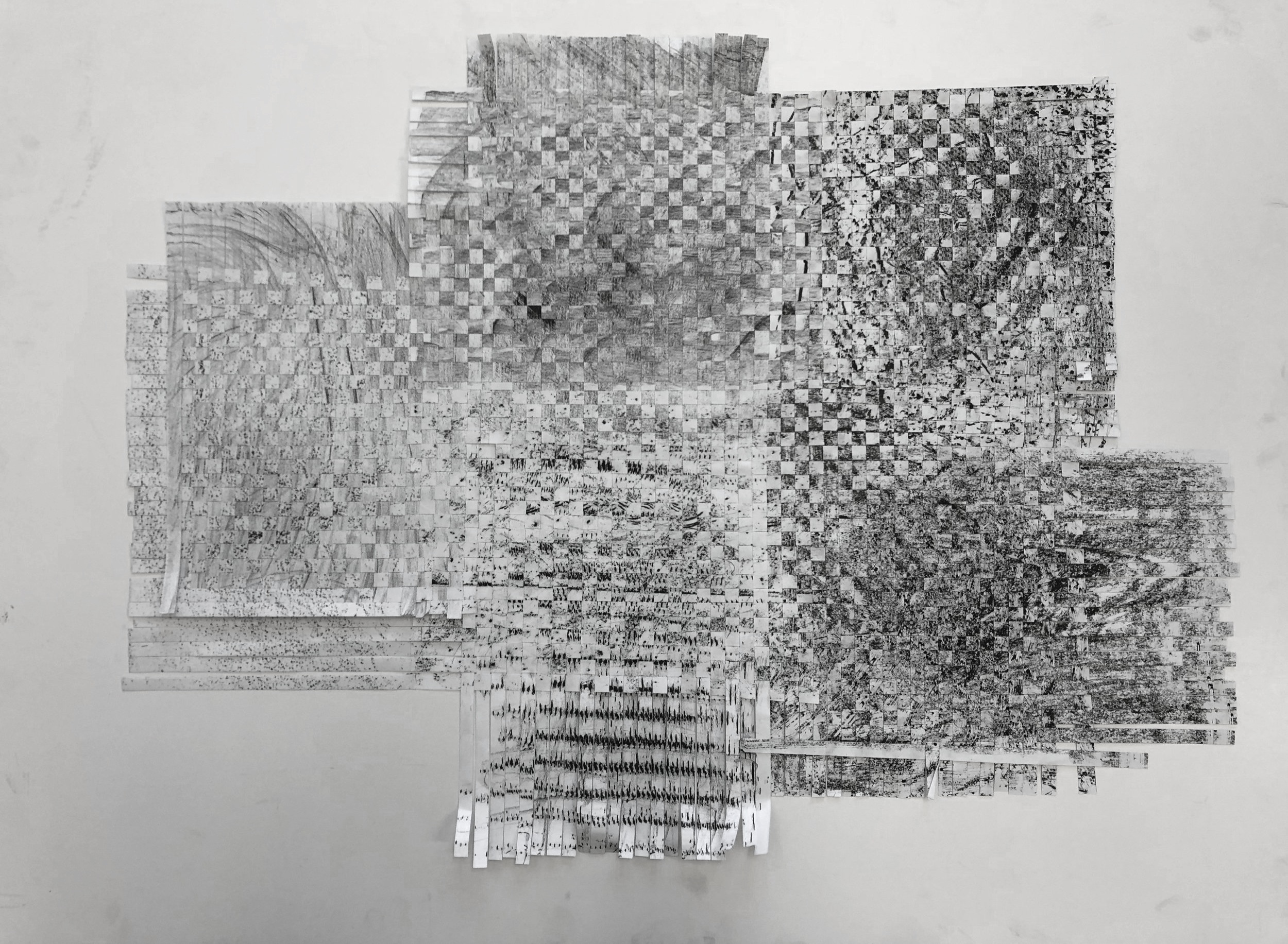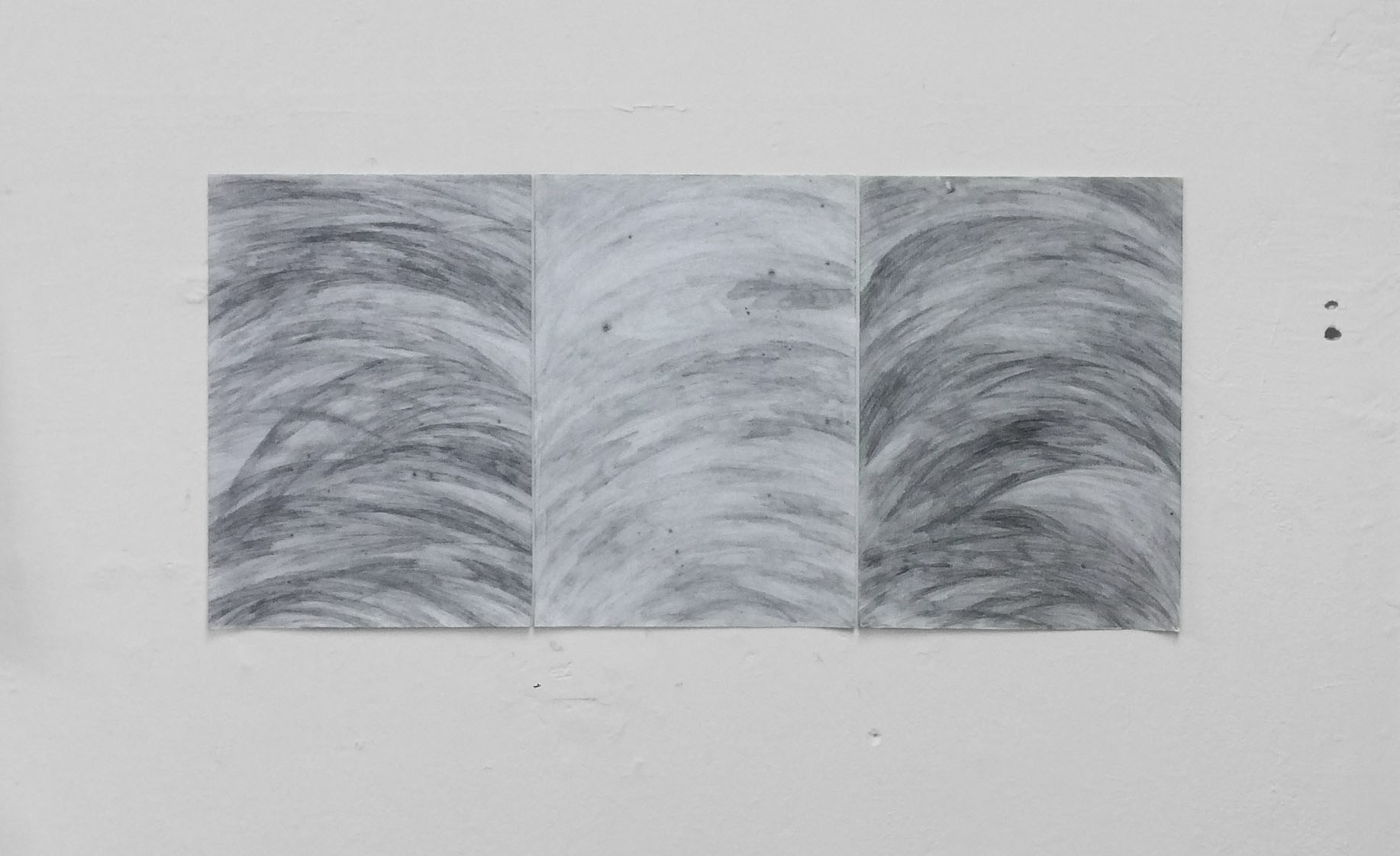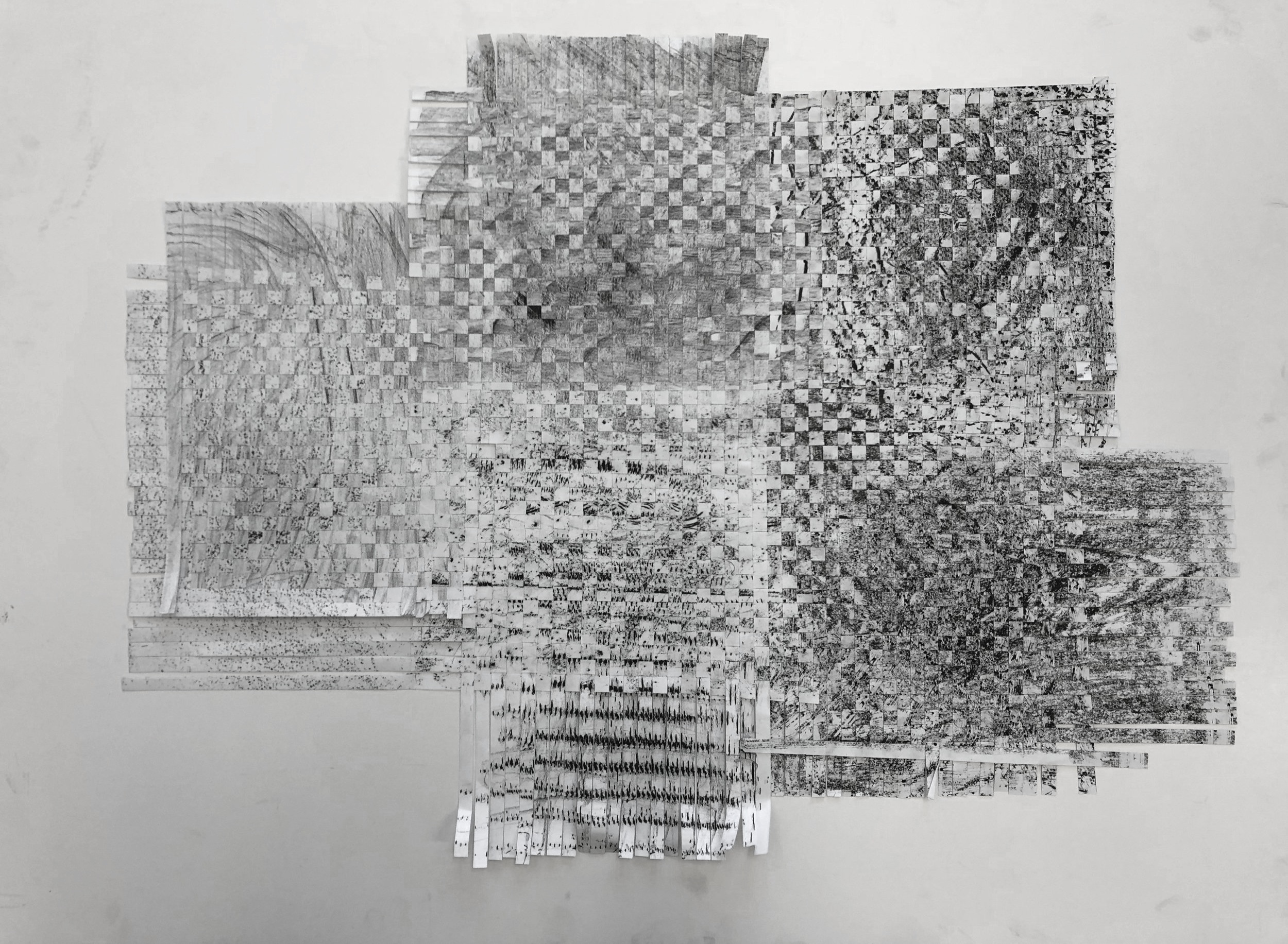 Surfaces / Untitled worktable (04, 05)
Frottage (pencil on paper). 29 cm x 21 cm (each). 2018
'Surfaces', is a series of drawings, based on the idea of combining contrasting areas of my existence. The intention is to create a visual index that covers the larger physical surfaces of which I am in contact with on a daily basis. I transfer the surfaces, tables, floors or walls of my environments, through a highly personalised version of rubbing (frottage). The resulting patterned transfers are made of repeated marks. Continuous and broken lines, constantly and unpredictably shifting in the process of their own making. The mark-making gestures, translates into a performative repetition, a mechanism that connects physical and mental space, the capacity of my body with the physical demarcation of the work. I'm in the early experiments of attempting to weave some of the individual rubbings together, in order to create a new surface. Literally and physically, integrating the separated and personal environments (home and studio for example) that I surround myself with and move around in.
-
'Surfaces' er en serie af tegninger der tager afsæt i hvordan vi inddrager og indtager vores umiddelbare omgivelser. Det er et visuelt index over den nære, omsluttende fysikalisme der indlejres af, og i os. Hensigten er, ved at iagttage, behandle og eksperimentere med ide- og formmæssige afmærkninger, at fremmane ideén om de objekter og fysiske flader der omgiver os.
Tegningerne udført ved en personaliseret version af 'frottage' (gnidebilleder), hvor jeg overfører texturer og strukturer fra store flader (vægge, gulve, borde) i mit nærmiljø, ved at gnide med blyant på papir, der ligger på den ønskede overflade. De mønstre, transfers og overflader der opstår, er fremkommet ved gentagne markeringer, brudte og uafbrudte linier der i tilblivelsesprocessen, konstant og uforudsigeligt moduleres. Den afmærkende eller aftegnende gestik, bliver også til en performativ gentagelse. En funktion der binder en fysisk og mental tilstedeværelse sammen: kroppens indsats, med værkernes fysiske grænseflader. Dette knytter i øvrigt an til min interesse for at forbinde forskellige områder af tilværelsen. I bogstavelig og overført forstand, at integrere de adskilte territorier jeg omgiver mig med og bevæger mig i. Jeg er i de tidlige stadier af forsøg med, at væve nogle af gnidebillederne ind i hinanden for at opbygge en helt ny overflade, hvor det disintegrerede ligger knyttet uløseligt sammen.
Surfaces / Untitled Worktable (02)
Frottage (pencil on paper). 29 cm x 21 cm. 2018
Detail
Surfaces / Untitled Worktable (02, 03)
Frottage (pencil on paper). 29 cm x 21 cm (each). 2018
Surfaces / Untitled Worktable (03)
Frottage (pencil on paper). 29 cm x 21 cm. 2018
Detail
Surfaces / Untitled Worktable (03)
Frottage (pencil on paper). 29 cm x 21 cm. 2018
Surfaces / Untitled Worktable (01)
Frottage (pencil on paper). 29 cm x 21 cm. 2018
Surfaces / Untitled Worktable (01)
Frottage (pencil on paper). 29 cm x 21 cm. 2018
Detail
Surfaces / Untitled Worktable (03)
Frottage (pencil on paper). 29 cm x 21 cm. 2018
Detail
Surfaces / Untitled Worktable (01)
Frottage (pencil on paper). 29 cm x 21 cm. 2018
Detail
Surfaces / Untitled Worktable (03)
Frottage (pencil on paper). 29 cm x 21 cm. 2018
Detail
Surfaces / Untitled Worktable (01)
Frottage (pencil on paper). 29 cm x 21 cm. 2018
Detail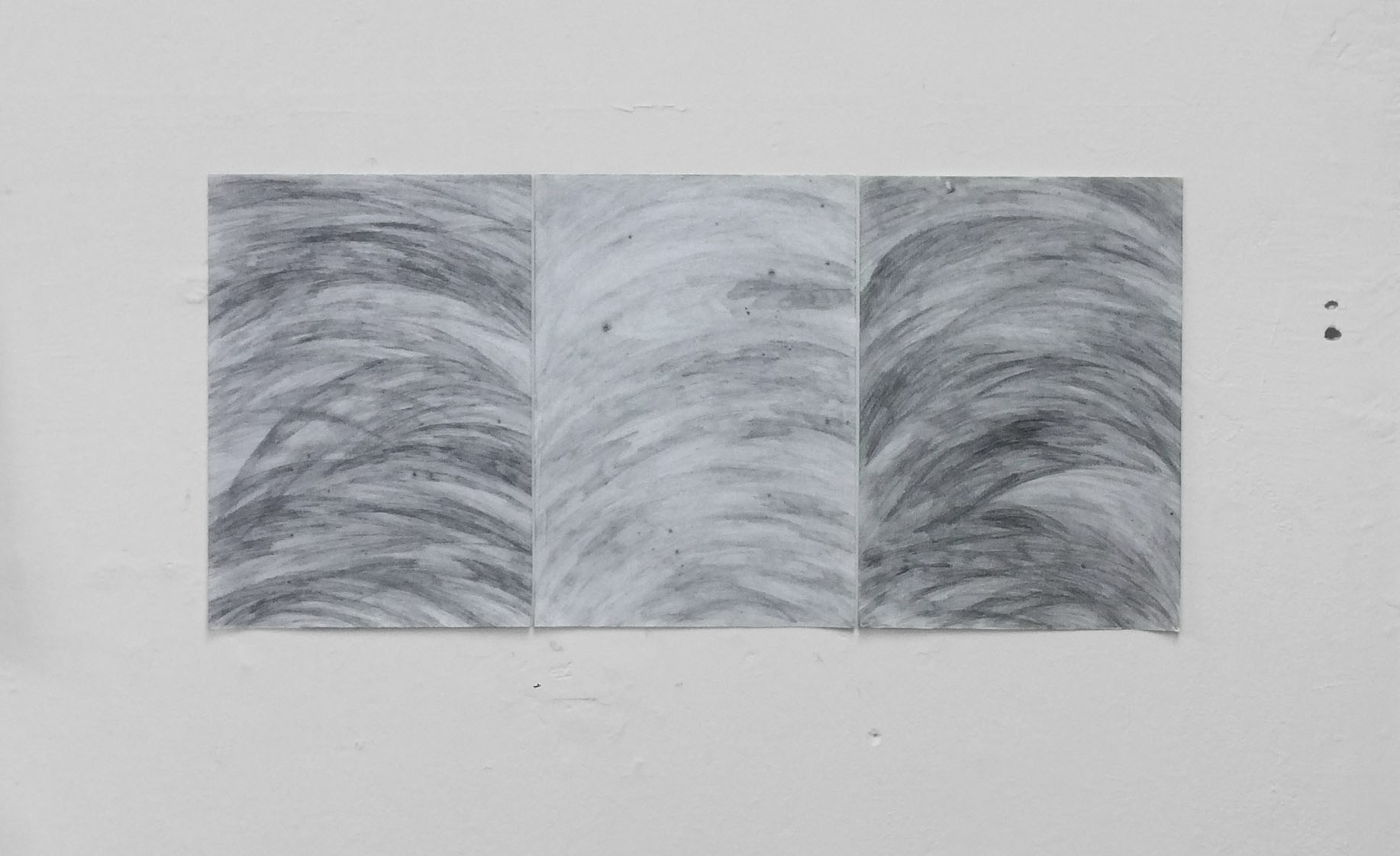 Surfaces / Untitled Worktable (01, 02, 03)
Frottage (pencil on paper). 29 cm x 21 cm. (each). 2018
Surfaces / Untitled Worktable (01)
Frottage (pencil on paper). 29 cm x 21 cm. 2018
Detail
Surfaces / Untitled Worktable (01) + Untitled Dinnertable (01)
Weaved frottage (pencil on paper). 29 cm x 21 cm. 2018
Detail
Surfaces / Untitled Worktable (01, 02) + Untitled Dinnertable (01, 02)
Weaved frottage (pencil on paper). 29 cm x 21 cm (each). 2018